Mrs. Ainsley Henderson
Kindergarten
Contact Information: This email address is being protected from spambots. You need JavaScript enabled to view it.
Class Web Page: Click Here
My name is Ainsley Henderson and I graduated from Bluffton University.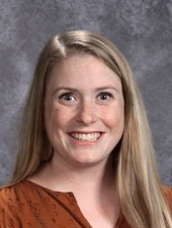 I have had the privilege of teaching since December of 2016. I taught First Grade in Dayton, and now have loved moving down to Kindergarten!
In my spare time, I enjoy spending time with my family, camping and doing crafts.
Together with a team of amazing and creative teachers, I am committed to providing your family with a loving, religious and developmentally sound foundation for a lifetime of learning!