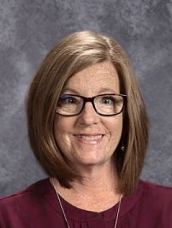 Mrs. Kristy Casey
Fourth Grade
Contact Information: This email address is being protected from spambots. You need JavaScript enabled to view it.
Facebook Web Page: Click Here
Hello, my name is Kristy Casey, and I have had the privilege of being a part of St. Rose School since 1989. I grew up in Lima and graduated from The Ohio State University with a Bachelor of Science in Education degree in grades K- 8. I began my career teaching Jr. High and have been teaching fourth grade for the last 22 years. St. Rose is a family tradition. My husband and I are blessed with two daughters who are graduates of St. Rose Catholic Elementary and Lima Central Catholic High School. When not in the classroom, I enjoy spending time with my beautiful granddaughter.
I believe it is important to create a classroom where all students can achieve their social, emotional, and academic goals. I strive to help each student to succeed and become a confident and independent learner. Being allowed to teach and instill Catholic morals and values is very important to me. Being respectful and loving others the way Jesus does is talked about, modeled, and reinforced on a daily basis.
Some of the highlights in fourth grade include: prayer circle, writing workshops, Fact of the Week, creating projects and exploring Ohio, various book themed projects, and utilizing Aleks and Accelerated reader programs.